Continue riding where you can no longer keep going
You do not want to be restricted by physical restrictions and want to maintain or regain your mobility and quality of life. Our helpers will be happy to support you in simply continuing where you can no longer keep going.

Not only a bike especially for small people, but in Germany officially a medical device with an aid number for the reimbursement by health insurance companies.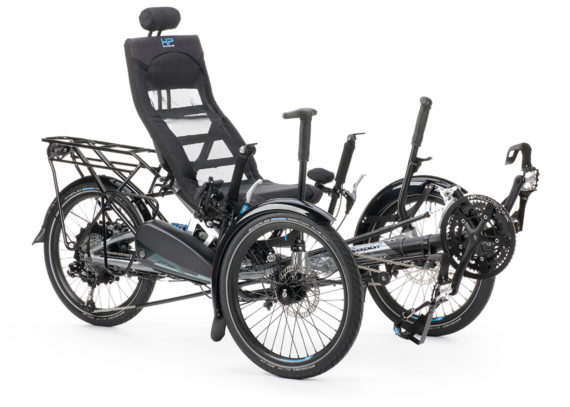 The moderately high seating position represents an overall extremely balanced character. If folded, the space-saving wonder unfolds a meek character.

The high vehicle with the small rear tire is the ideal platform for people with special needs.

The big brother of the Scorpion plus 20 brings even more dynamics to the young at heart of the "Generation plus".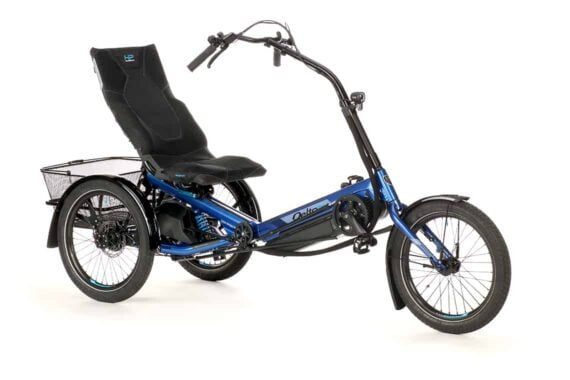 With a comfortable entry and a motor system which operates independent of your pedaling force as standard, we make safe cycling easier than ever before.
A high and slightly more upright seating position makes it easier to get on and off the vehicle and provides a good overview of the traffic situation. Thanks to a comparatively low bottom bracket, you can ride relaxed and easily even with little force in your legs. On the ErgoMesh HS plus seat, which is 11 centimetres higher than the regular ErgoMesh, you sit almost as high as on a normal chair – only more comfortable, and on both seat models you can also opt for XL extra width.
As small helpers with a big effect, our extensive rehabilitation and comfort options allow you to tailor your cycle to your special needs. The range goes from various Ergo pedals to hand rests and securely supporting seat belts up to brackets for walking aids. Handicaps are therefore no longer an obstacle, you will rather enjoy a completely new experience of autonomy and driving pleasure.
The large assortment of shifting options also makes it possible to respond to individual limitations. For example, the bar end levers of the Tripleshift 27 may still be operated when the manual power is no longer sufficient for the twist grips of the Tripleshift 24 basic gearing. In many cases, the muscle power is only available on one side, for example after a stroke. With only one hand, the twist grip of the Rohloff and Pinion transmissions can be operated.
In addition, we offer one-hand operation for brakes and drivetrain for as many of our systems as possible. This is also available for our electric drives. The STEPS system from Shimano is also available in a version where an automatic hub takes over the entire shifting process. Our Go SwissDrive hub motor can be programmed to compensate for uneven leg forces and like the neodrives Z20 has a reverse gear for easier manoeuvring on the trike.