How to be seen - and heard
Our modular system enables us to build your recumbent to meet your needs and desires. A whole range of reliable features and components is available for your two- or three-wheeler recumbent, all of which have been specially developed to excel in everyday use: from lighting system or rear mirror over frame lock and bike flag up to our bicycle horn.
Our light and safety options ensure that you are noticed on the road and can keep an overview even at night or at dusk. And if necessary, we can also make you be heard.

Lighting System With SON Hub Dynamo
Unmatched efficiency and extremely light. Always ready for use, even in rain and snow, when tire-driven dynamos slip. Ultra bright 100 lux LED headlamp B&M IQ-X bring extra safety with daytime running lights (Licht 24). B&M Toplight Flat S taillight with brake light. Parking light front & rear.
Lighting System With SD-8 Hub Dynamo
Price-efficient alternative for our two wheelers: The hub dynamo SD-8 from Shutter Precision can also convince with its high effectiveness. As with our premium lighting system, we also combine this lightweight with a B&M IQ-X headlight and the rear light Toplight Flat S plus.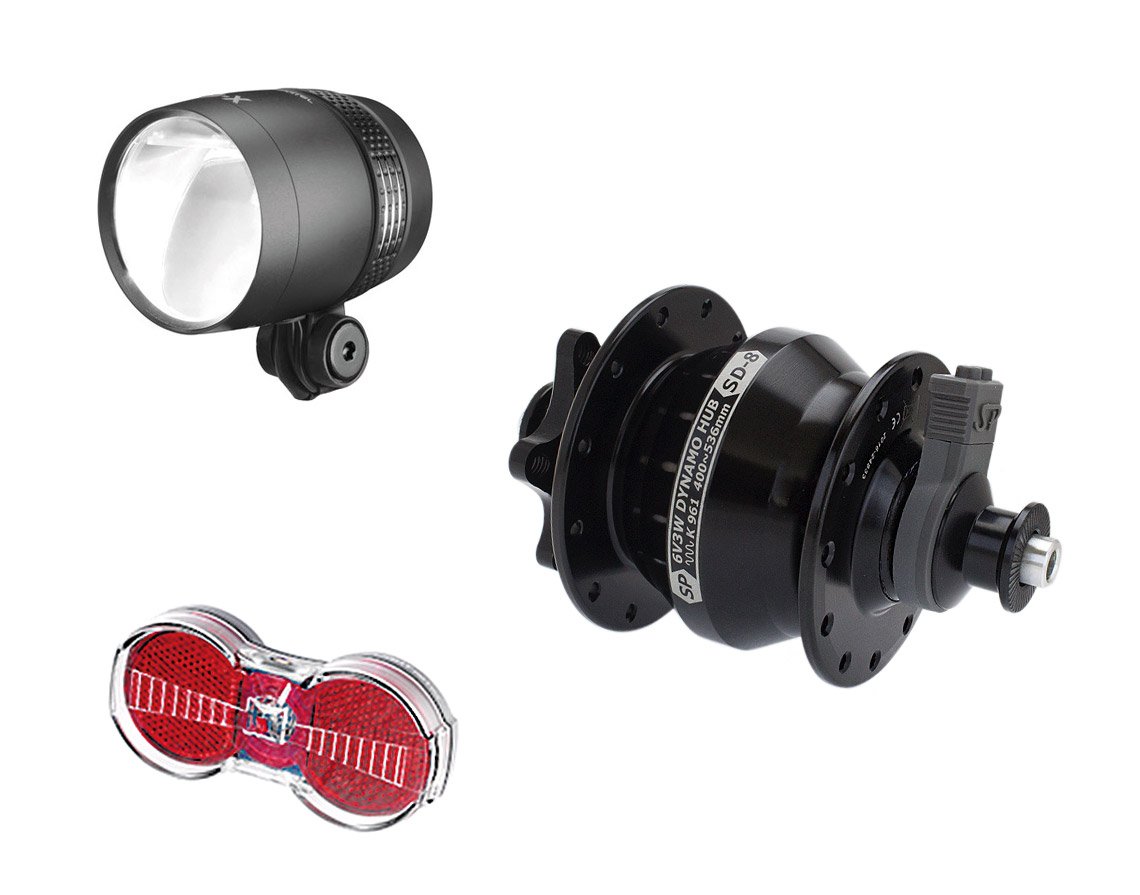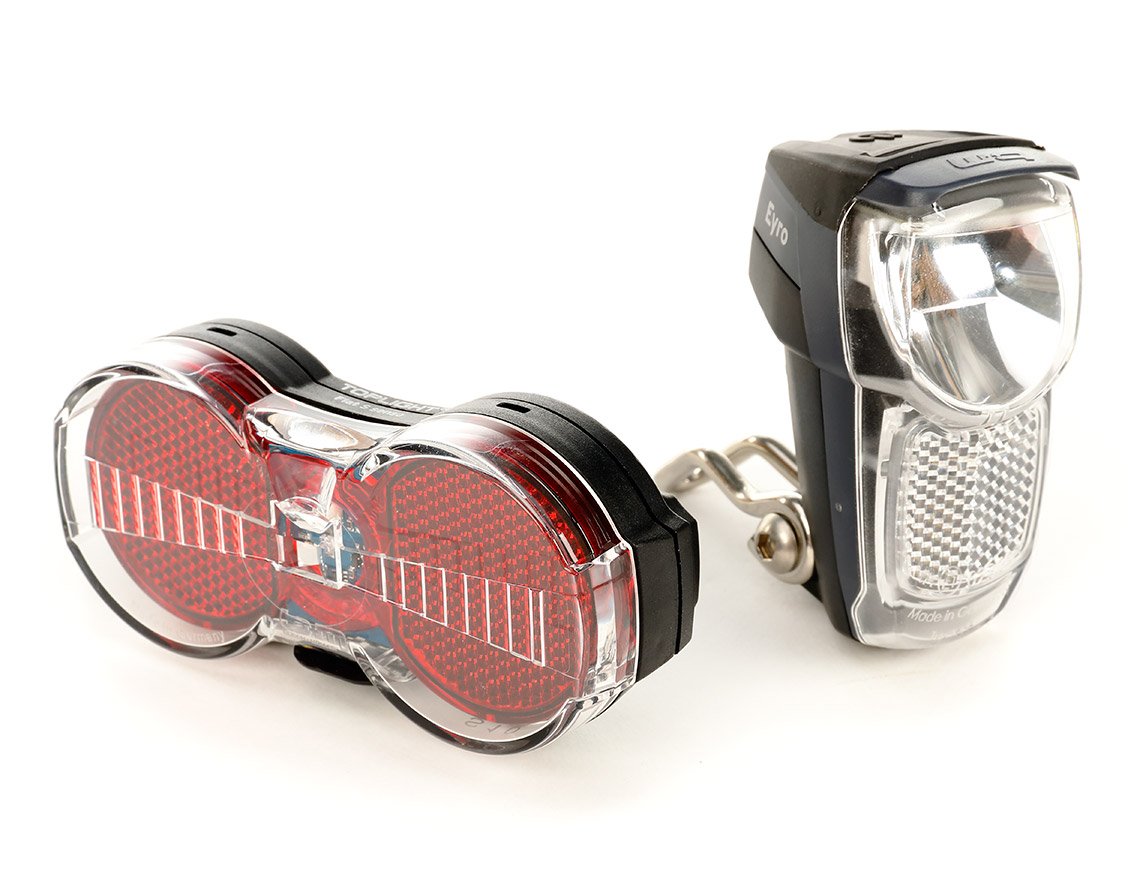 The 30 lux battery-powered set with front light Eyro from B&M has a USB charging port; a charging cable is included. The rear light Toplight Flat S is also from B&M and is powered from 2 AA batteries. The advanced dusk and dawn sensor turn the lights on automatically.
Send a sign! With our turn indicator WingBling cyclists now easily can set their marks in traffic. Advantage: It is not only the communication with other road users that makes the turn indicator a unique accessory to your trike. The innovation especially developed for tricycles makes your ride safer: In sharp corners you leave your hands at the handlebars. Available for three-wheel trikes with E-assist system.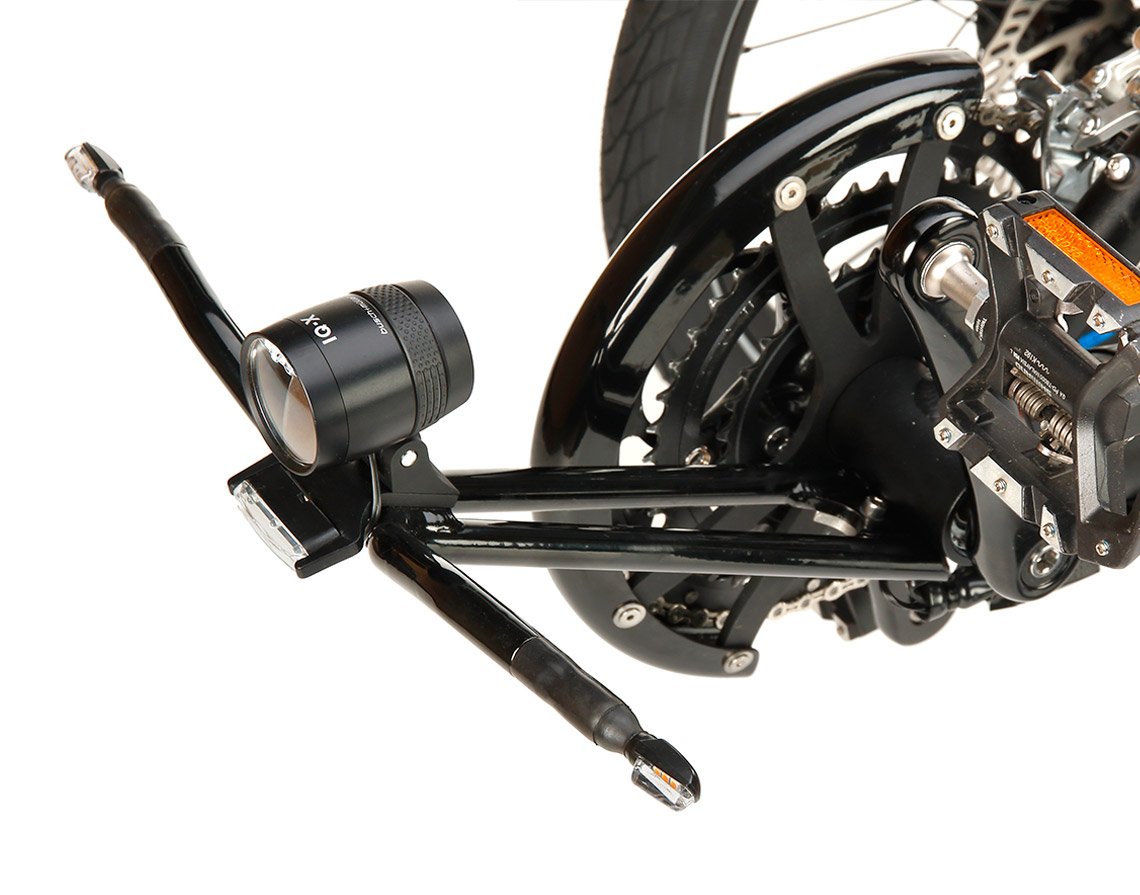 The classic rear mirror for cyclists: Mirrycle with slim design and round field of vision. Mounted at the end of the handlebar, when using bar-end levers with a bar-end attachment. You can also use it as a bike computer holder. Mounting on both sides possible.
With the extra large viewing window of the B&M E Rear mirror, you can see what's going on behind you. The field of view is easily adjustable, but remains in position even on rough surfaces. Mounted on the kingpin or with bar end bracket on the handlebar; optionally on the left, right or both sides.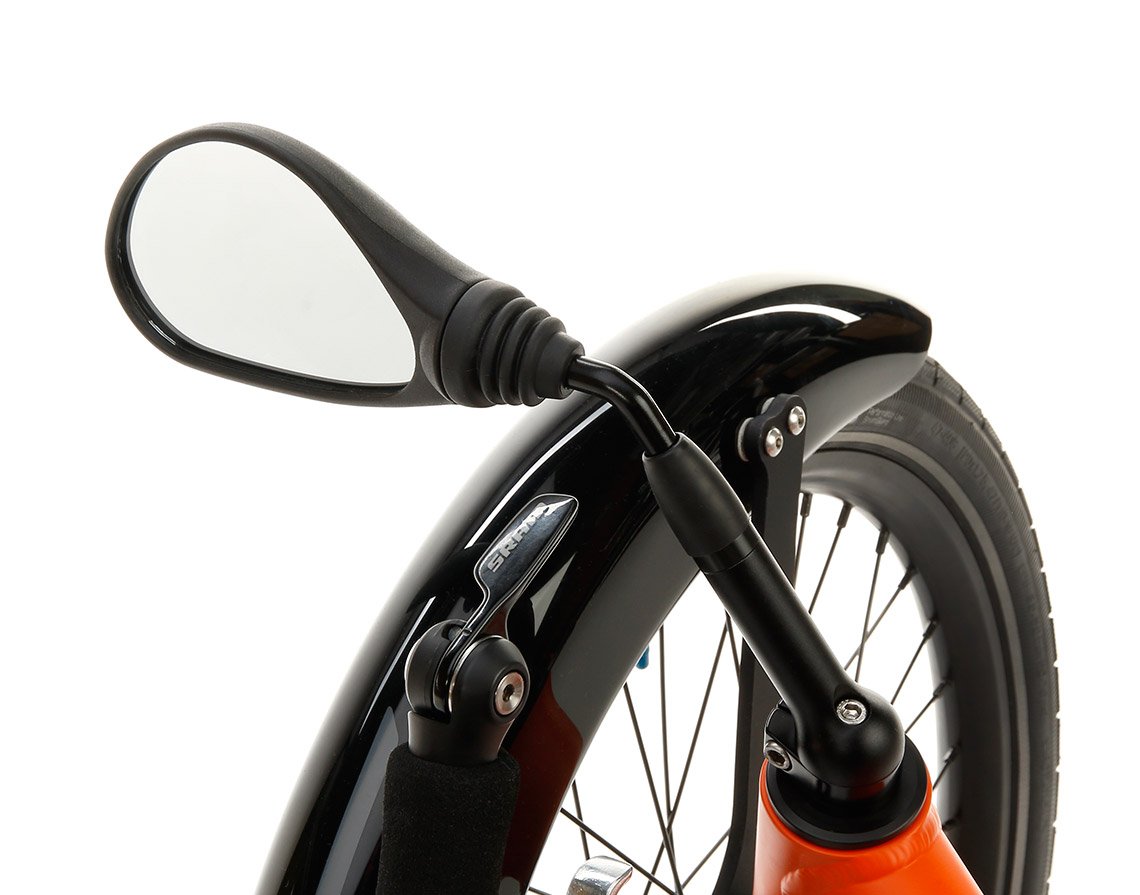 Designed for all those who want to effectively control both front wheels on their trike at the same time with one brake pull. HP Velotechnik offers this both as an option for the mechanical disc brake Avid BB7 and for a hydraulic disc brake.
What the handbrake does in the car is done by the parking brake on the trike: safe parking even on sloping ground. Shimano V-Brake with large thumb lock lever.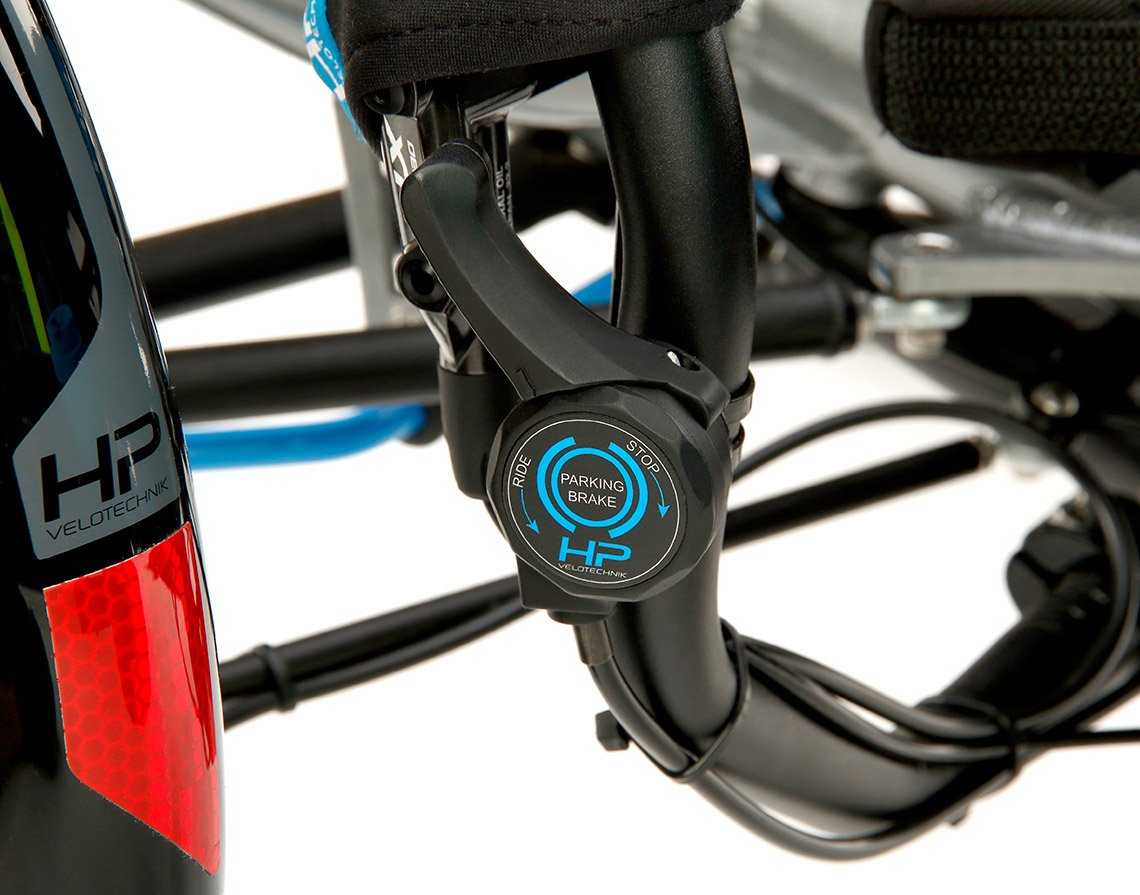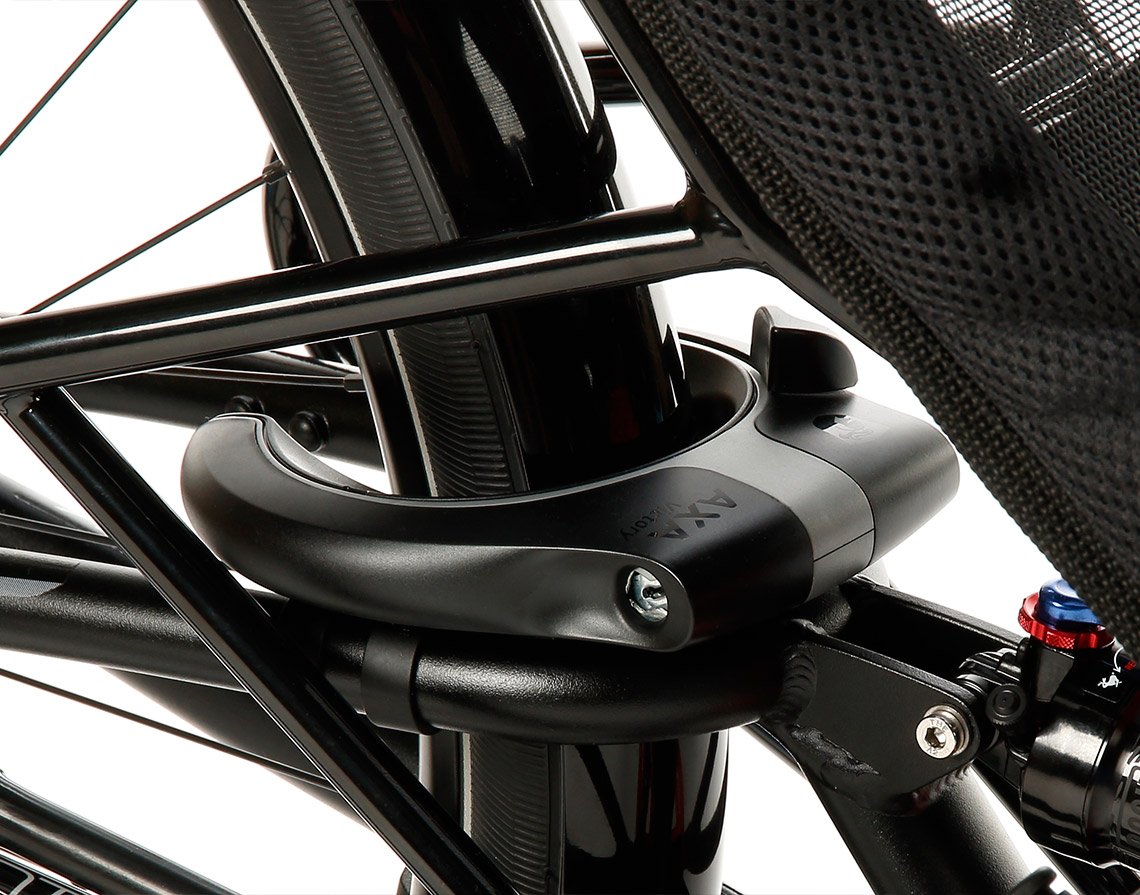 Immobiliser: Push out the handle, pull out the key – and the powerful AXA frame lock effectively locks the rear wheel. The AXA accessory chain for frame lock (1 m / 39″ long) is recommended as an extra to securely lock the trike.
Safety is not a fashion statement: Many recumbent riders enjoy using a flag to increase visibility in traffic; it belongs on their ride like a bell or horn. Our new logo and design brings a fresh level or awareness on the road to everyone. Depending on the model ready to mount on the luggage rack or seat. Silver reflective with orange print.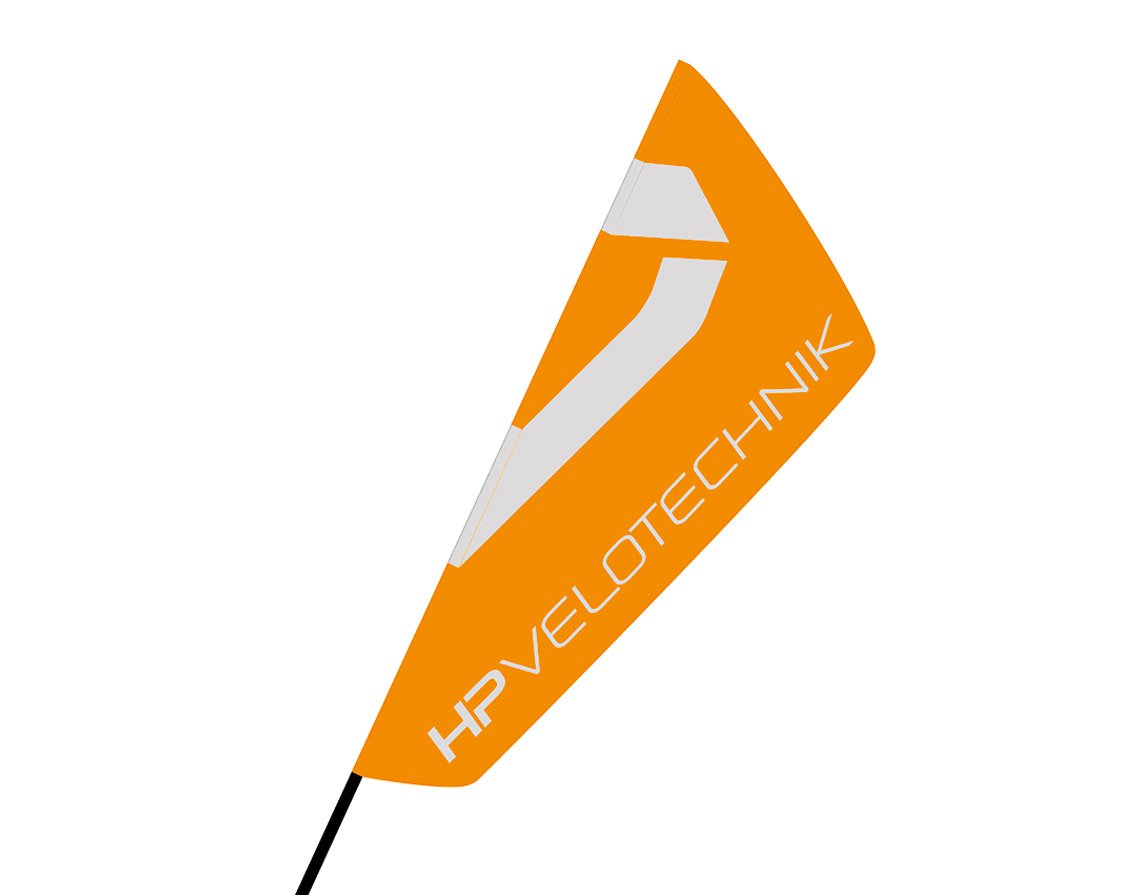 Pulling the AirZound lever produces anything from a 115 dB blast to a moderate 30 dB toot. The needed pressure comes from a light plastic bottle which can be easily filled with a standard car valve (Schrader) pump. Not approved by the German Road Traffic Act (StVZO). Please check your national road law requirements before use. More information on the bicycle horn AirZound can be found here!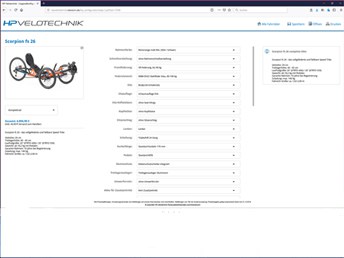 Our complete range of equipment and accessories!
You can find all our options in our online configurator. Here you can configure and customize your recumbent bike or trike according to your needs.