We Don't Leave You Standing in the Rain
Our options for protection against wind and weather are listed here. Because we will not leave you standing in the rain. After all, you want to drive – no matter what is up!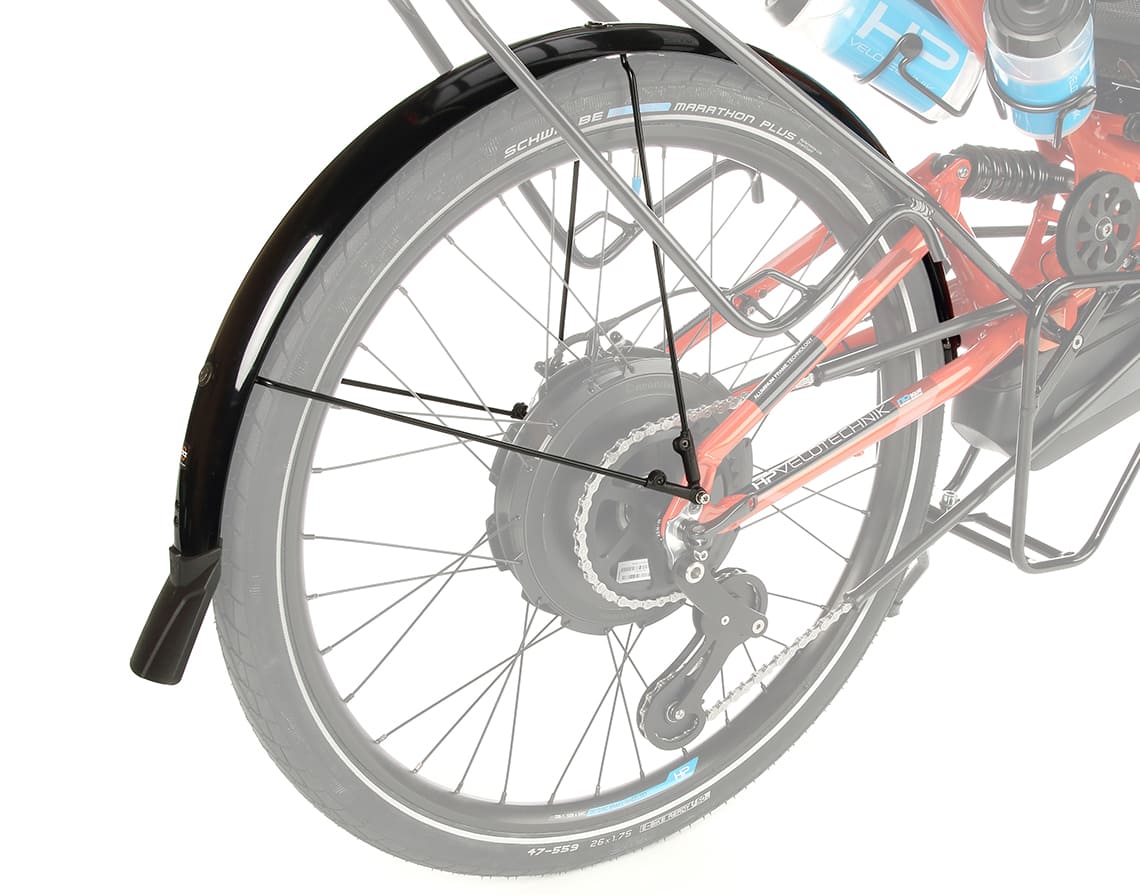 Functional fenders: The fenders from SKS, which are equipped with a deflector, extend far down close to the road. With their width of 55 millimetres (2.2″), they provide good protection against splash water even with wider tires. The protectors are made of robust polymer and rest on an elegant, internal mounting that nestles smoothly into the frame design.
Optimized protection with elegant lines: HP Velotechnik has developed fenders especially for tricycles with our Trikefender. The inner side and the lower edge are pulled down to improve the splash protection to the rider, especially when cornering. The mounting elements are attached to the inside of the trike and are protected. The rounded profile with a width of 60 mm (2.36″) makes it possible to mount tires up to 50 mm (1.97″) wide like the Schwalbe Big Apple.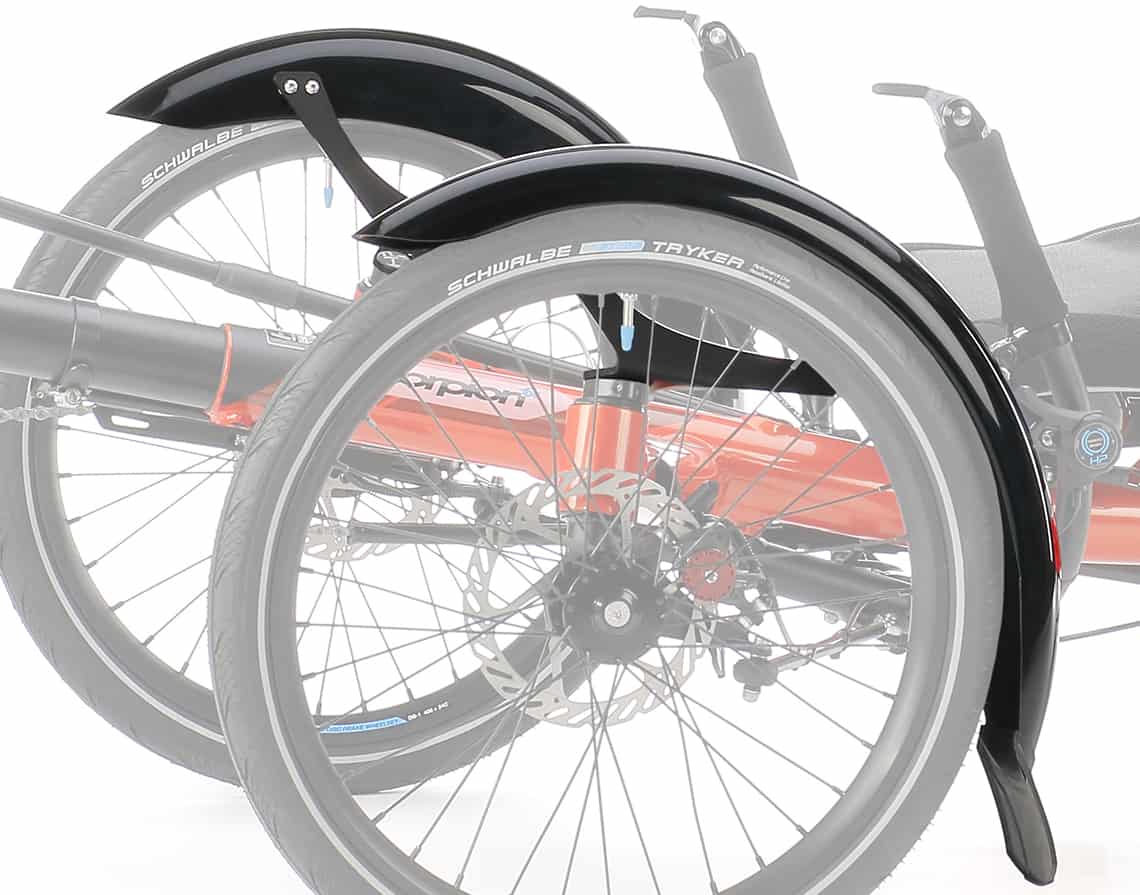 Tricycle Fenders Delta tx
The SKS fenders used on the Delta tx tricycle are not only extra wide at 69 mm, but also particularly long and equipped with a flexible splash guard. The rear fenders are one side mounted.
If you like off-roading, you will appreciate our practical Rear mudguard Enduro for the rear wheel of the Scorpion fs 26 Enduro. The wide and strong construction with an aluminum support protects the neck and back of the head from splashing water and flying debris.
The rain cover for our seat systems is made of blue ripstop nylon – so your seat stays dry after a rain storm. You can always have the "little blue" with you, it can be rolled or folded narrowly and then easily fits into the Microbag for the BodyLink seat or the backrest of the ErgoMesh seat. With the Add-on bags available for the latter as well as for the ErgoMesh Premium seat, we have even provided a separate "drying compartment" for the rain cover.
Shielded from wind and weather
The Streamer front cover from HP Velotechnik keeps your feet warm and your legs dry. The cover's angle and height are adjustable. The rain cover can be easily removed using the quick release lever and rolled up for transportation. Teardrop-shaped for low wind resistance. Weight approx. 2.2 kg (4.8 lbs). Transparent, break-resistant plastic. You can get detailed information about our Streamer here!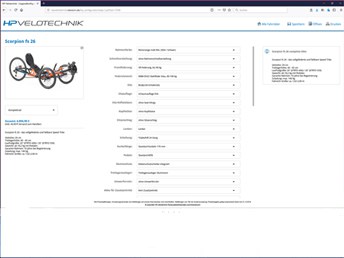 Our complete range of equipment and accessories!
You can find all our options in our online configurator. Here you can configure and customize your bike according to your needs.