Little Helpers with Big Benefit
Useful Accessories for Our Recumbent Bikes and Trikes
At HP Velotechnik, we design recumbent bikes and trikes for both daily use and long journeys – fast, comfortable and reliable. To meet these goals we do not only develop innovative bicycle and tricycle concepts, but also provide carefully selected, useful recumbent accessories. Browse through the following pages and find detailed information and tips to the individual products.
For a comprehensive overview of our products we will gladly send you our catalogs. New products and latest component changes are featured on our new developments-page.
Our weather protection: shielded from wind & rain
Turn your recumbent into a pack mule!
Bicycle lights and other safety equipment
Enjoy best comfort even on long tours!
Ability & Adaptive Cycling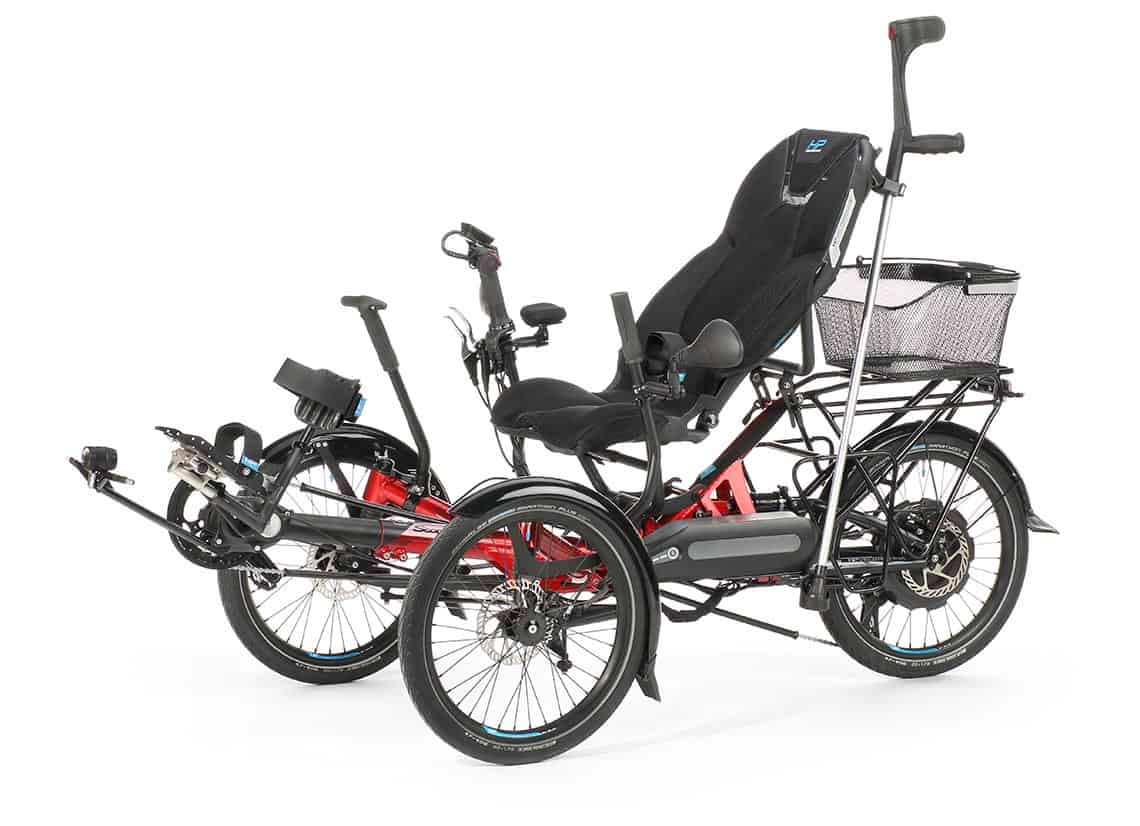 Our accessories for special needs
Make yourself heard with the pressurized air horn
All Bikes and Trikes. All Parts. The Complete Accessories.
Our retail price list gives you a complete overview of our offered product range. Listed here are all HP Velotechnik recumbent cycles – two-wheeled and three-wheeled – as well as our complete assortment of spare parts & recumbent bike accessories and how much they cost.