Best Accessories for Relaxed and Easy Bent Cycling
Our modular system enables us to build your recumbent to meet your needs and desires. For your bent bike or trike we provide reliable equipment and accessories, which we have developed especially for the rigor of everyday use.
Our comfort options include accessories and features designed to make your cycling experience as easy and relaxed as possible. Because even though the joy of cycling on a recumbent is rarely clouded by pain anyway, a large part of our development work has a clear goal: to offer you the best comfort even on long tours.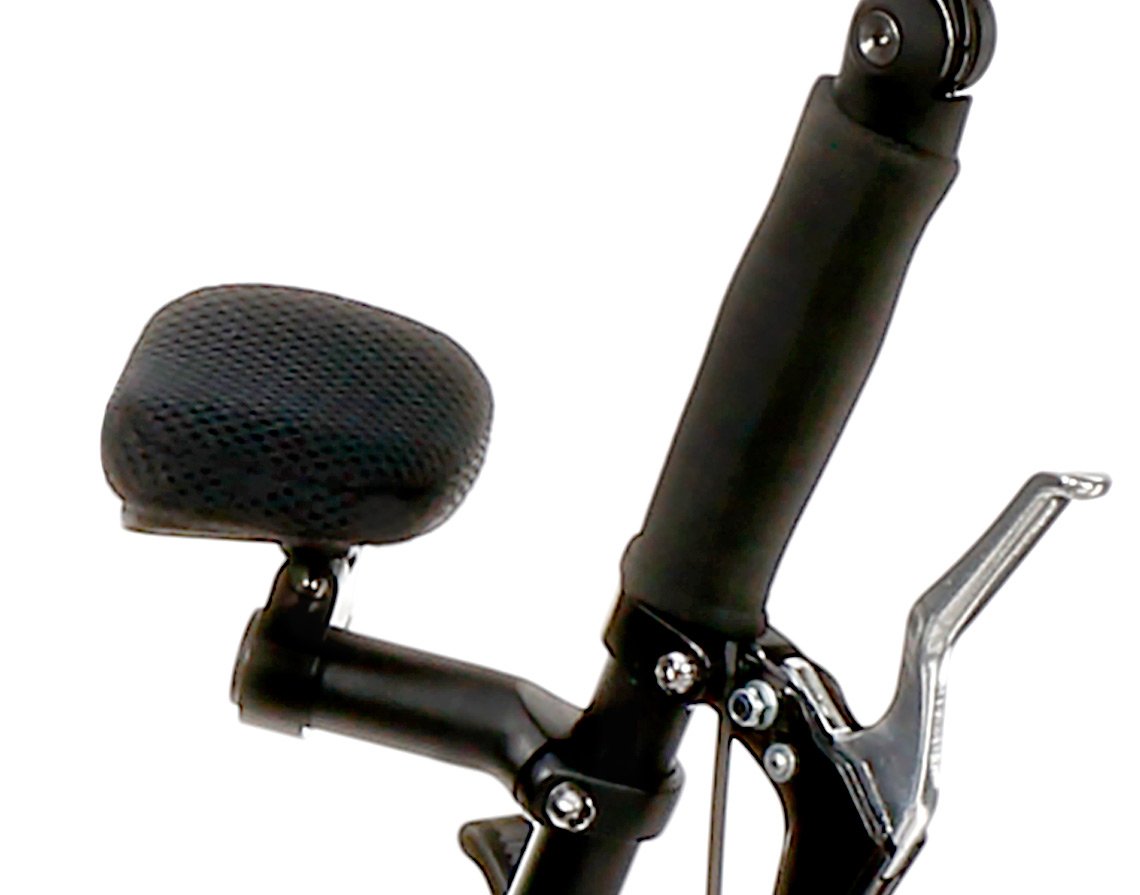 A real boost to comfort for all trike riders. The hands easily guide the handlebars without the need for strenuous holding effort on the handlebar grip. The comfortably padded hand rests can be individually adjusted in angle and inclination. Also available in a version with hand fixation, especially for use with one-hand operation option (part of our physical rehabilitation and therapy line). The quick access ensures easy insertion of the forearm with restricted movement capabilities. The fixation of the arm allows it to be moved and mobilized during steering movements.
ErgoMesh mesh seats HS and XL
The extra high ErgoMesh HS and ErgoMesh Premium HS mesh seats are 11 cm (4.3″) higher than the normal ErgoMesh resp. ErgoMesh Premium mesh seat and 14 cm (5.5) higher than the BodyLink hardshell seat. In addition, we also offer the ErgoMesh seat variants in both heights as an XL version: 5 cm wider and with a 5 cm longer seat/backrest than the regular ErgoMesh (Premium) or ErgoMesh Premium HS version.
The higher seating position facilitates getting in and out and improves visibility in traffic, but reduces tipping stability when cornering fast.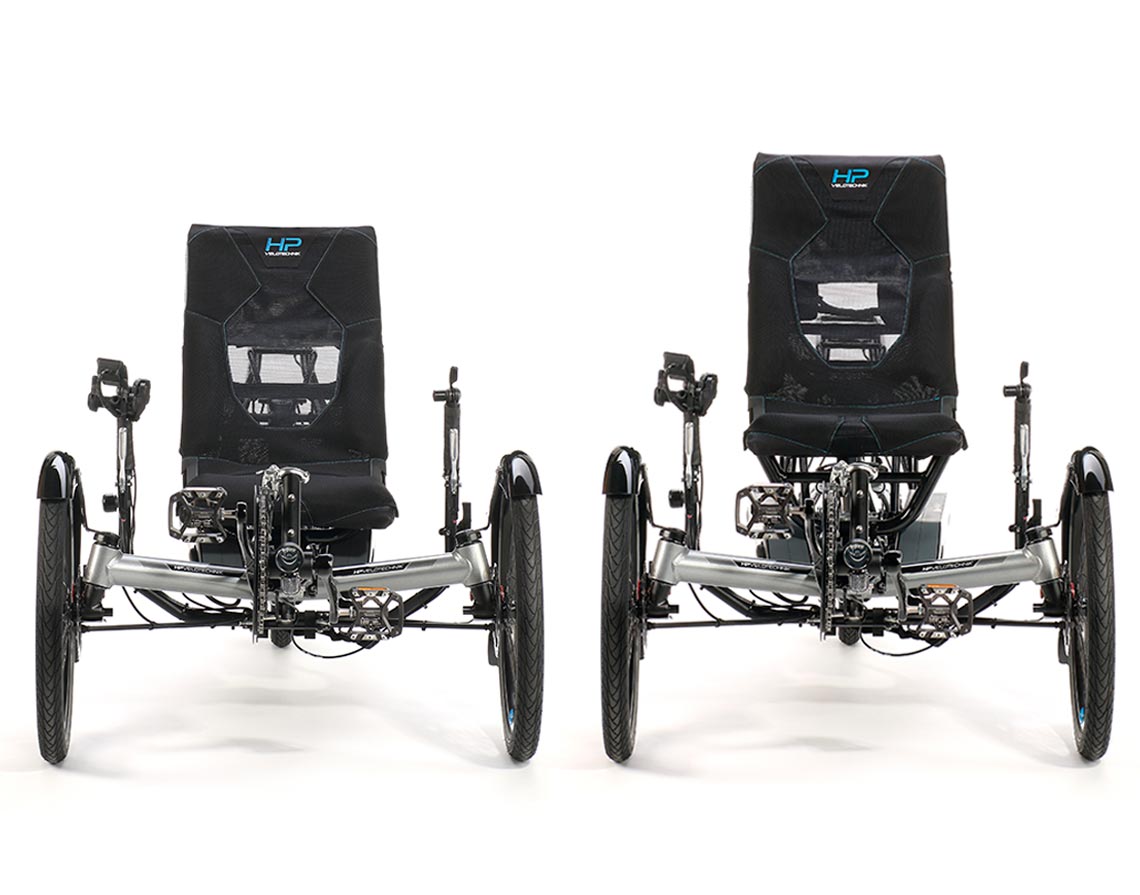 Headrest for ErgoMesh seats
The headrest for the ErgoMesh and ErgoMesh Premium seats can be adjusted in height and inclination in seconds thanks to its quick-release construction. The mesh upholstery is washable.
Headrest for BodyLink seat
The headrest for the BodyLink hardshell seat can be adjusted in height and inclination. The padding is made of mesh material with reflective stripes and a strap for inserting a battery rear lights and is also washable.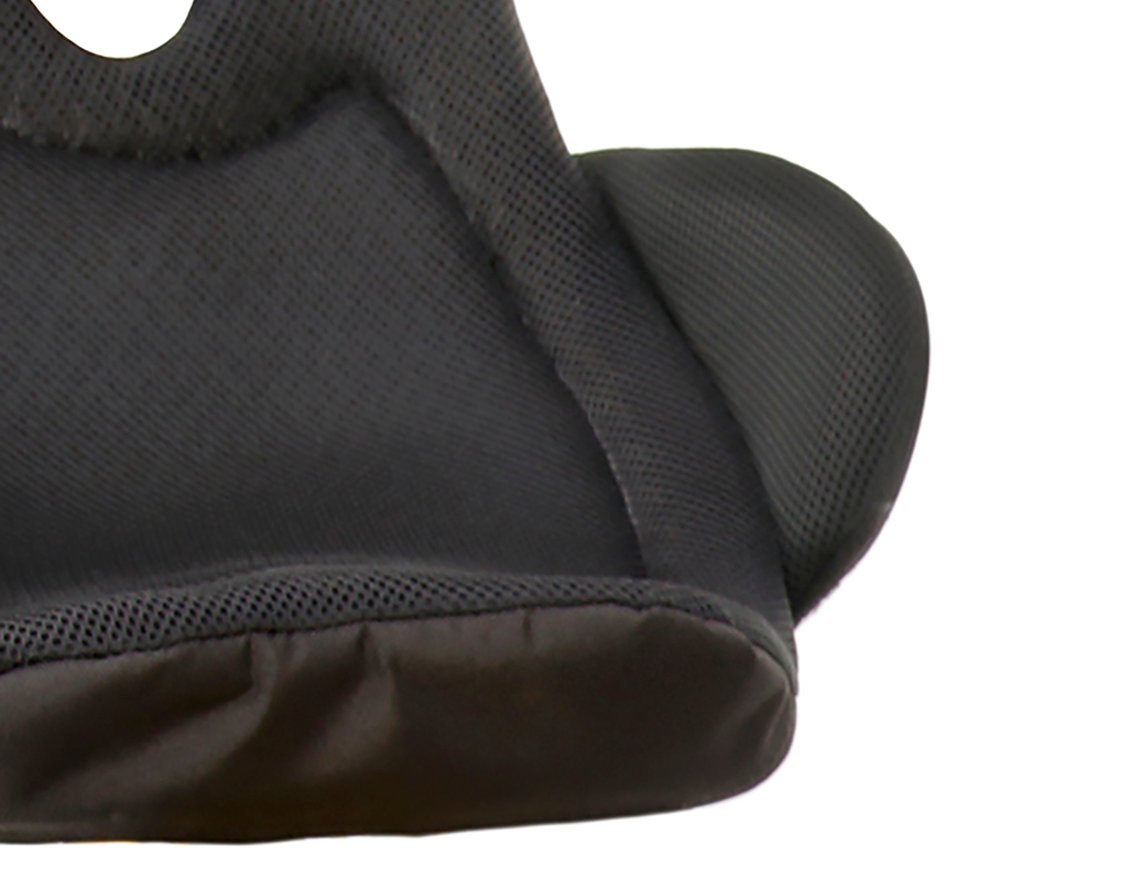 Sporty: The SeatWings hip supports for the BodyLink seat offer optimum lateral support in fast curves. Your upper body remains freely movable so that you can dynamically lie down in curves. The flexible carbon supports are padded.
The Airflow seat cushion provides optimum ventilation for the BodyLink molded seat. The breathable padding fabric is combined with comfortable upholstery. Large openings in the spinal canal allow for air exchange.
Very small, but a great time saver for those who frequently remove their seat: The adjustable seat stop makes it easy to find a seat position once it has been selected. Adjustment: 0 to 4° from the middle position. Suitable for BodyLink and ErgoMesh seats as well as the integrated Gekko seats.
Take a seat and feel good: The seat pad makes your Gekko really cuddly. This is particularly appreciated by drivers with a slightly wider stature and those who are more likely to travel on very rough surfaces, such as cobblestone pavements. The seat pad is mounted on top of the regular seat.
Air shock element from Rock Shox
Monarch RL air shock from Rock Shox. Practical: The spring stiffness can be simply adjusted to the payload using a shock pump. Equipped with adjustable hydraulic rebound damping and lockable compression damping, it excels with excellent responsive suspension performance. Up to approx. 260 g (9.2 oz) weight saving compared to the steel shock DNM-22.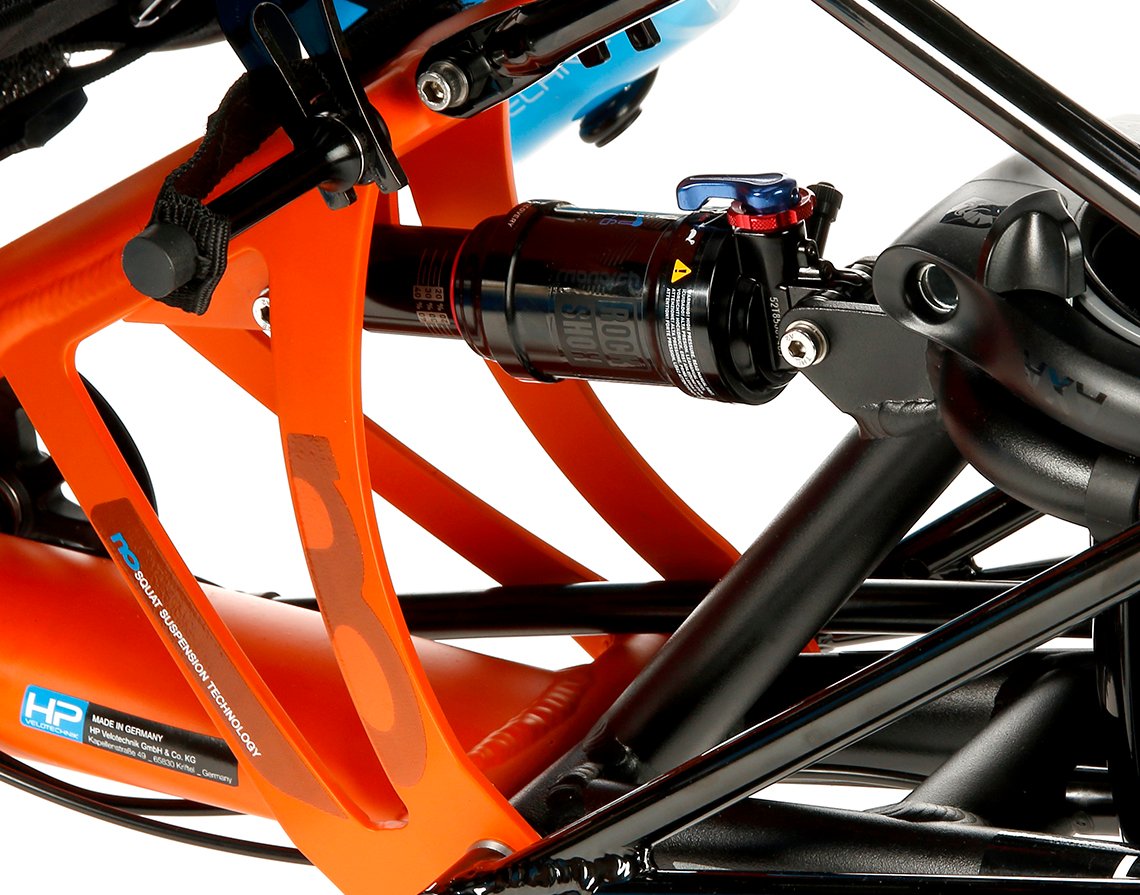 Just open two quick releases and you can adjust your recumbent to different lengths. Developed by HP Velotechnik, the front boom quickadjust gives you the advantage to easily change the length of the recumbent for transport or at any time a "shorter" trike is needed.
Adjustment range approx. 5 cm (5.9″).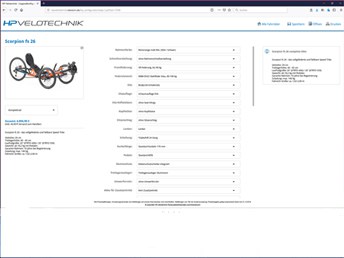 Our complete range of equipment and accessories!
You can find all our options in our online configurator. Here you can configure and customize your bike according to your needs.