Those will carry you to the edge of the world - and back
You love cycling. So much that you rather don't want to end your cycling tours at all. Our globetrotters carry you to the end of the world when it counts – and back again!

A sporty tourer with full suspension, which has repeatedly proven in the deserts and mountains of Asia.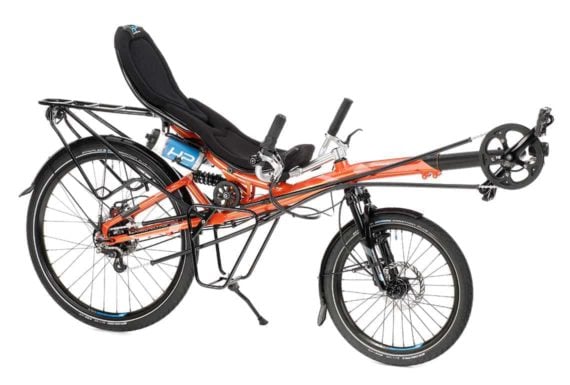 There are probably only a few bikes with as many circumnavigations around the world in their logbook. With the Lowrider, your luggage even improves driving stability.

The workhorse among our Scorpions offers the largest luggage capacity and a moderate seating position.

The "small" SUV among our trikes in the plus format offers a lot of overview and view as well as a high payload.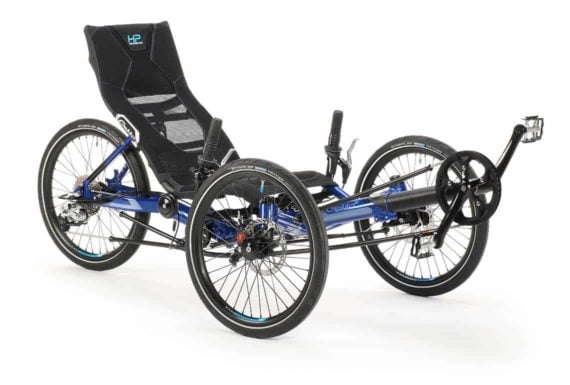 Maybe not the bike to travel with by itself, but small, practical and reliable like a multitool and hence a good companion in a motorhome for example.
The possibilities for transporting luggage naturally play a role in touring bikes – and literally a heavy one: Our designated specialists carry a full 110 lbs (50 kg) of load in up to four large bike bags on luggage rack and lowrider. A compact 20-inch rear wheel moreover leaves space for an additional transport platform without a too high centre of gravity negatively influencing the riding characteristics.
The well-ventilated medium-high ErgoMesh seat combines a comfortable sitting posture with a good overview. For those who like it sporty even when travelling, the low BodyLink seat with its breathable AirFlow cushion prevents a sweaty back. Relaxed riding means arriving relaxed, so it is best to rest your arms next to your body on an under seat handlebar. Hand rests provide additional support without effort.
When travelling you must be able to rely on your drivetrain at all times. In this respect a classic among globetrotters is the robust and practically maintenance-free Rohloff hub gear. Like the Rohloff Speedhub completely encapsulated and thus protected from external influences, is also the Pinion bottom bracket shifting system/internal gear transmission. With its small development in the lowest gear, even steep climbs with luggage can be mastered excellently.