Those are getting along well everywhere
You have many expectations on life. Your bike should keep up with that – in all areas and interests. With our flexible bikes you will find all-rounders that meet your requirements due to their manifold strengths, no matter whether on your daily commute or on a well-deserved weekend. And in combination with bus, train, car – or even ship – you can get further where the journey inevitably used to end before.

Foldable, humble and supple, this two-wheeler has been designed from the scratch as a daily companion.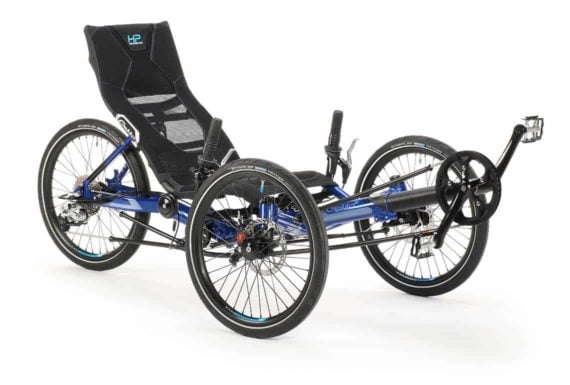 Folded to smallest dimensions in seconds and the same way ready to ride again - a trike that can be combined with other means of transport like probably no other.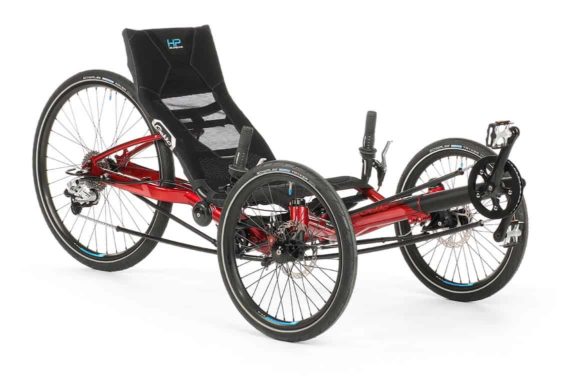 Foldable just as quickly as its little brother, the 26-inch version comes up with sportier driving dynamics.

The well balanced all-rounder among our trikes can bring strengths to bear in practically all areas.

Fully suspended and with a rather sporty character, this is a small pack size for great driving pleasure.

On routes up to 10 km often even faster than a car, the light motorized vehicle still fits into the same usually if necessary.
Especially for the so-called modal split, i.e. the combination of different means of transport, a folding mechanism is a must for versatile recumbents. But that's it already with specialization, because multi-purpose is the focus. Hence many questions can't be answered that clearly and precisely – such as the question of the size of the wheel: since one luggage carrier is actually sufficient for two large bags, the advantages of a 26-inch drive wheel can be used, e.g. in terms of driving stability at high speeds or roll-over behaviour. On the other hand, with a 20 inch rear wheel the vehicle is particularly small when folded and provides high manoeuvrability.
The combination of a derailleur system with a three-speed hub covers a wide range of applications at low cost and offers the option of stationary shifting to a lower gear in the event of unforeseen stops. In particular, the Tripleshift 24 fitted as standard to our bikes makes folding easier thanks to the very compact handlebar with twist grip. When a Shimano STEPS electric drive is selected, the Nexus Di2 8-speed automatic hub automatically takes over the shifting process. This allows you to fully concentrate even on complex traffic situations – preferably from the mid-high position on the breathable ErgoMesh mesh seat.
Full equipment in accordance with legal regulations is essential for roadworthiness. We offer various lighting systems, which are reliably up and running, especially in the versions with hub dynamo. Adequate weather protection makes bikes and trikes suitable for everyday use: from mudguards and protective covers for seat and folded vehicle up to or our Streamer front fairing, if the cycle is the primary means of transport and only rarely folded.