Fast speedsters for hobby and leisure time
You are a dynamic character and hence are looking for a conforming ride: a powerful sports machine. Here you will find fast speedsters for your hobby, which are so versatile that from now on even everyday life will count as training time. Although you will mostly find lighter recumbents here, at racing speed it's not weight that makes you slow, but the fight against the air.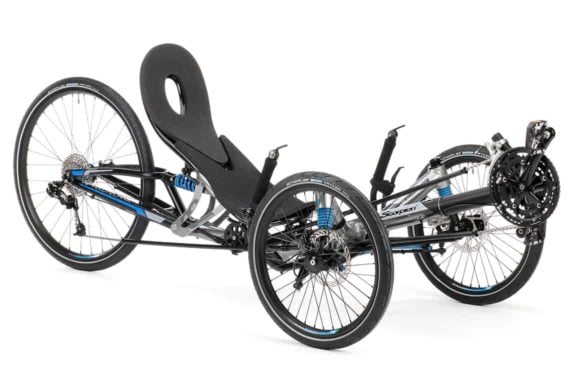 The Speed-Trike with full-suspension chassis doesn't get upset by even the roughest slopes.

Thanks to its particularly low seating position and high bottom bracket, the rear-suspended lightweight racer offers the most sporty driving position of all Scorpions.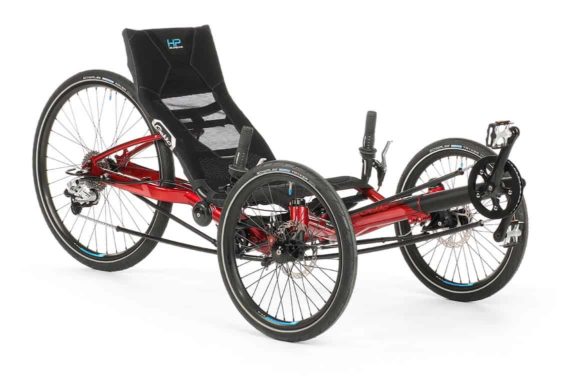 The slender rear chassis of this agile member of our entry-level trike family ensures smooth running and low rolling resistance.

Our two-wheeler with the most sporty seating position. With the Speedmachine you literally enjoy the path of lowest (air) resistance.

Switch from mountain biking to mountain triking! The off-road tricycle is based on the Scorpion fs 26 and can withstand even toughest conditions.
On our Performers you sit particularly aerodynamically with the flat BodyLink seat. Lateral SeatWings provide support even in fast bends. The sitting position is supported by a high bottom bracket, which at the same time allows you to efficiently transform your pedalling power into propulsion. With our two-wheelers, your arms cut through the air when chosing above seat steering – either aero or tiller bar as possible option.
These sports machines can be combined with particularly light derailleur or derailleur / gear hub combinations with a wide shifting range and fine gear ratios such as the Sram 30 or the Tripleshift 27.
A long wheelbase, which is a natural design feature of recumbent bikes and trikes with 26-inch rear wheels, ensures excellent directional stability even at high speeds. Suspension, on the other hand, plays a minor role – unless you're out for off-road adventures, where traction is more important than little extra weight.