New Developments for the 2021 Recumbent Season:
Unique in Comfort and Function: The Revolutionary Ergomesh Premium Mesh Seat
The completely new developed ErgoMesh Premium entirely redefines the category of recumbent seats. For the first time, the backrest as well as the seat surface inclination can be adjusted independently of each other – thus providing an unprecedented adjustability of the individual seating position.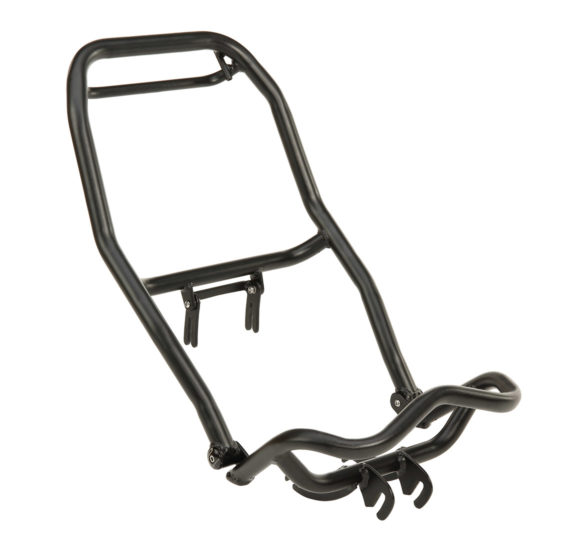 The 3D-formed seat frame sets totally new ergonomic standards. In addition, the patented OrthoFlex technology allows additional supporting cushions to be inserted into prepared pockets in the backrest and seat surface for contouring according to requirements.
The elaborate 3D upholstered seat surface not only provides maximum seating comfort, but also ensures pleasant ventilation and optimum rain suitability.
For example, special knitted fabrics have been used which not only wick away body moisture when driving with dedication, but also ensure that rainwater is not stored in the upholstery – in case the optional rain cover has been forgotten.
Speaking of rain covers: We have also thought about the daily transport tasks. The ErgoMesh Premium has two 1.4-liter removable bags on the back, one of which, thanks to mesh inserts on the sides, is specially designed for the (wet) rain cover.
We have compiled all innovations and performance features of the ErgoMesh Premium in a preprint from the Scorpion brochure 2021.
The ErgoMesh Premium, like the ErgoMesh, is available in two seat heights (standard and HS with 11 cm additional height) and widths (standard width 41 cm and XL width 46 cm with 3 cm increased seat depth and backrest height each). The new seat is available as original equipment on new bicycles at a surcharge of 199 € / US$ 219; it can also be retrofitted on existing models with 3-point seat mounting at a unit price of 599 € / US$ 719.
The ErgoMesh Premium will be ready for delivery from the end of January 2021 and can be ordered from the price list change on 01.11.2020.