Novelties and Changes for the 2023/2024 Season:
Neodrives Z20 – The Next Generation
With the start of the new model year 2023/24, we are delivering the second generation of the Z20 system (up to 25 km/h) for all Neodrives pedelec options.
The most visible sign is the completely redesigned command unit that controls the quiet motor. The EOX V1300 wireless bike computer from the sports electronics specialist Sigma takes over the display of the usual riding data. At the same time, this provides a wide range of other functions, including navigation applications (in conjunction with the Sigma EOX app) and customisation options. If necessary, the system can also be operated without the linked bike computer – the LEDs built into the control satellite provide information about the support level and battery charge.
The internal values have also been optimised through a standardised communication protocol. The system now reacts faster and provides reliable support from the first crank revolution. Proven functions such as the recuperation and pushing aids and the powerful 576 Wh battery have been retained unchanged.
The Neodrives Z20 can still be configured with 3 x 10-speed Sram derailleurs or with the robust Pinion C1.12 bottom bracket gearbox.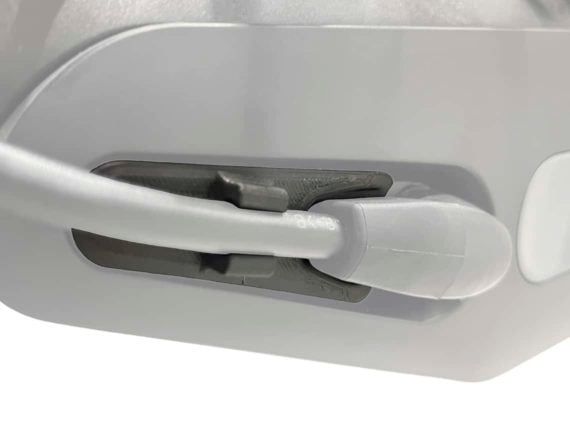 Moreover, for all Neodrives Z20 pedelec systems we have recently equipped the battery with a special fixing for the battery cable. The holder, which can also be retrofitted for Neodrives V2 batteries already in use, ensures a reliable connection between the battery and the battery cable including Rosenberger connector, especially on rough ground. For retrofitting, the practical holder is available immediately under article no. HAZUAKND (MSRP €8,90 / $10.90).
+++++ All prices mentioned here are suggested retail prices (MSRP). As of the editorial deadline; for currently valid recommended prices, please refer to our price lists! +++++